Sri Lanka is a remarkable island to go on ordinary and family retreats. The grownups and the children similarly can revel in idyllic beaches, adventurous excursions, cultural spots and many more. As parents, you may be not confident if Sri Lanka is an excellent choice to spend your next holiday with your children and the entire family. Indeed, Sri Lanka is a highly recommended place to travel with kids, and everyone will enjoy Sri Lanka family holiday packages for sure.
Be it a hill country visit or wildlife safari, the country's magnetism satisfies every single traveller. Make sure to follow these rules before picking your Sri Lanka tour packages price.
What to pack?
Sunscreen and mosquito repellents
Sunglasses
Comfortable outfits – preferably cotton clothes
Essential over the counter medicines
Precautions
Stay away from mosquito bites
Don't ever try to touch the animals or feed them
Be mindful on the food menu – Food may be spicy, so, better to go through the menu before ordering
Be watchful of the sea waves
Now that you know the rules move with the Sri Lanka family holiday packages.

Cultural tours
One should try Cultural tours in Sri Lanka at least once in their lifetime. Sri Lanka has a long and boasting history which is dating back to the ancient period. With that, the country has so many historical and cultural sites to showcase the visitors. The country has an assigned cultural triangle which marks the significant cultural and sacred cities from Anuradhapura, Kandy, Polonnaruwa, Kandy, Sigiriya and Dambulla. This gives the best experience of Cultural tours in Sri Lanka. You will discover the miracles of ancient architecture and the world heritage sites of Sri Lanka. There is something to learn about in each location you travel within. It will be a totally new experience for your kids and family.
Wildlife safari
Without a doubt, any kid will love this part of the tour. Sri Lanka is homing a diverse range of national parks and wildlife reserves. Be assured; your family will feel the perfect wildlife adventure in Sri Lanka than any other place on earth. Yala national park, Horton Plains (this is a hiking point. So, be mindful when travelling with kids as certain places are dead ends), Kumana, Kaudulla, Minneriya national park and Wilpattu are some of the wildlife safari points. Let your kids watch animals wandering in the woods; identify different bird species and vegetation during the safari. Apart from the places that need to reach by walk – Mostly, your family will be travelling by a jeep. Therefore, the journey is very safe and family friendly.
Beach stay
With the tropical climate, it is a year around a sunny destination while rainfalls can be expected in the monsoon season. The beaches of Sri Lanka have an unceasing and pleasant atmosphere for holidaying with your children and family. Given the activities to enjoy, family members can play in the shallow blue water or even dive deeper. Unwind on the white sandy beaches to catch a tan; kids can play along the seashore while collecting seashells or stroll around. Get the complete summer vacation experience in Sri Lanka.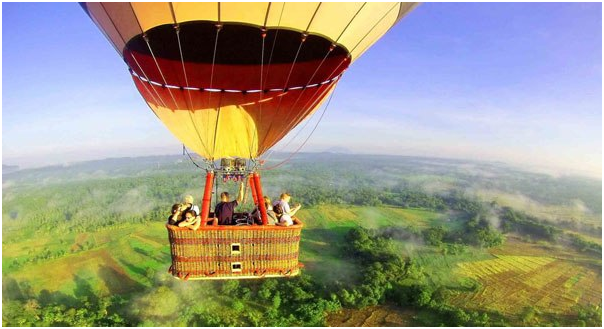 Hill country visit
Moving to the hill country, the central province of the country is ideal for secluded family holidays. Spend an unforgettable family break hiding in the misty mountains, cosy guest house and among the lands of green tea bushes. Find them all in your Sri Lanka tour packages price. The scenic backdrops of the central highlands give the essence of private family stay and homely feeling. Enjoy the best of your family holidays in the dream island so-called Sri Lanka.