Seoul is the capital city of South Korea and got prominence in the World Map after hosting one of the editions of the Olympic Games. The city is full of hustle and bustle, with streets buzzing with activity throughout the day. What is worth exploring in the city are its alleyways that are offering the best tasting foods in the world. The two main parts of the city – Jongro and Euljiro – are the foodies' paradise and offer the perfect setting for walking tours comprising of stops at some food joints. Any of the Seoul Food Tours is incomplete if you have not tried these signature dishes of the city.
Bibimbap:
This dish is a rice-based dish having several variations. But, ask for Jeonju Bibimbap if you want to lay hands on the most popular of all variations. The warm rice is covered with Korean chili paste called Kochujang and a number of sautéed vegetables are added to it. The dish can be completed with either an egg or beef pieces. Thus, this is one of the most filling dishes worth trying in Seoul.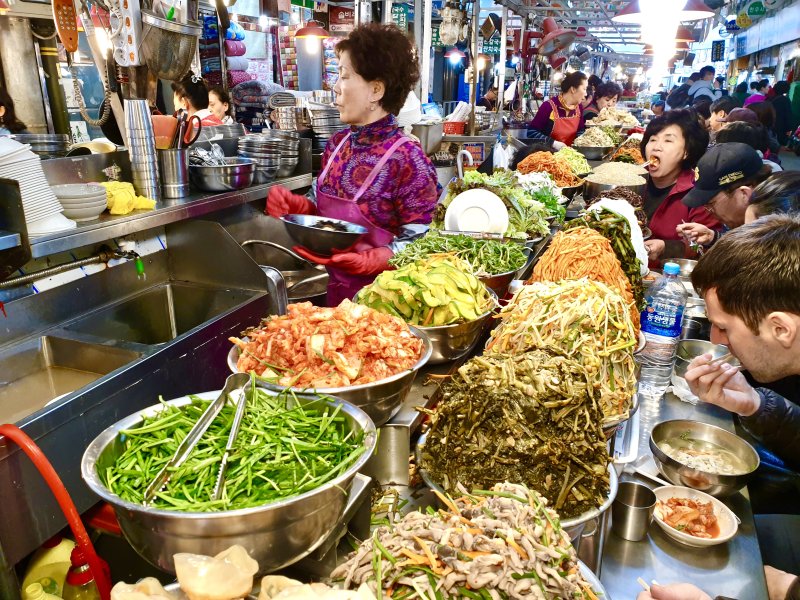 Bossam:
Korean cuisine has a special place for pork. This dish makes use of pork belly. The pork is boiled with a dash of spices like ginger, star anise, and other pungent tasting scallions and. This boiled pork covered with spices is then sliced and covered with lettuce. The dish is consumed normally with an alcoholic drink like beer.
Chueotang:
Seoul is the destination for trying various nutrition-packed soups. Cheoutang is a fish soup that is prepared by boiling fish meat in beef or chicken broth. This mixture is then seasoned with spices exclusively used in Korean cuisine. The noodles or rice are added to the soupy broth to complete the dish.
Thus, you can have a number of single pot broths and side dishes while on your food tour to Seoul. Book the food tour that features a visit to the most renowned and authentic Korean eateries.