Romania is a country in the southeast part of Europe. This country boasts unique history, a spectacular nature, surprising architecture, charming cities, and castles, etc. if you are planning to go on a vacation, but you still don't know which destination to choose, Romania is the best choice. A Romania Travel Guide will help you out. Here are some of the fantastic reasons why you should visit Romania
1. It is affordable
Although Romania is part of the European Union, it is a budget destination since your foreign money can come in handy. Prices for hotels and food are low compared to Western Europe. Some Cafes and restaurants that are near tourist attractions may be a bit expensive, but they are still affordable.     Moreover, the admission fees for castles or museums are reasonable as well as transportation.
2. It has friendly people
No matter how amazing a country is, its people can make a huge difference. Romania is one of the countries in Europe which are famous for hospitality and friendliness. Another good thing about Romania is that you can find people speaking English in some parts of the country. The younger people will gladly show you directions or give you advice when needed.
3. The Danube Delta
River Danube is the second-largest river in Europe and it marks the southern border of the country before emptying into the Black Sea. It is a mark of natural beauty being a vast protected land. This river is ideal for bird watching, fishing, hiking, and boating.
If you are a nature enthusiast, then this is a must-go destination for you. The Danube Delta is also the best and the largest preserved delta in Europe, hosting over 350 species of birds living in its marshes and lakes. It is a biosphere reserve habitat as well.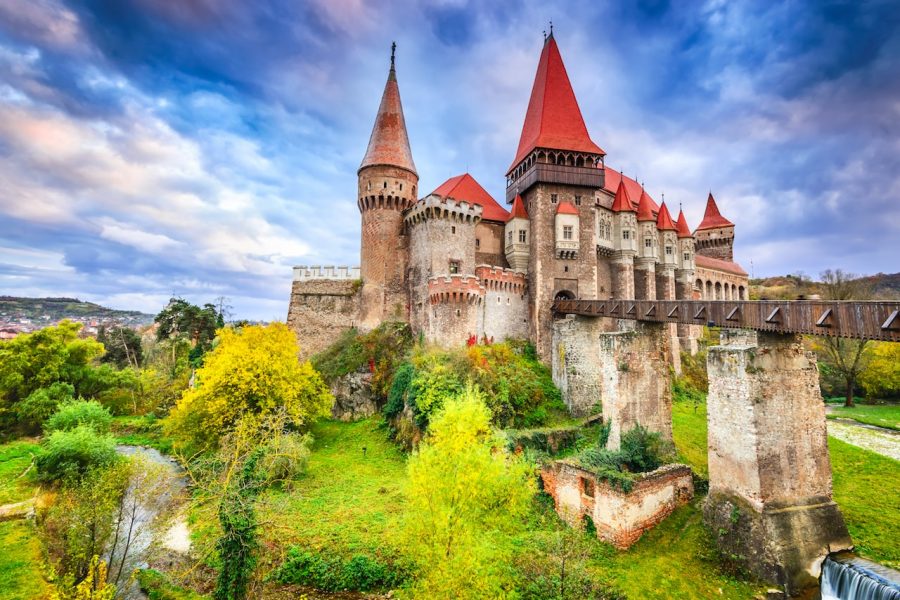 4. The Painted Monasteries of Moldova
Romania is home to one of the most picturesque places in Europe. The eight monasteries comprise of churches that date back to 13th to 16th C. Some of these monasteries serve as burial places for noble families.  They are unique and well preserved.
5. Historic restaurants and delicious food
Romania is a country full of food, and the people there love food. In every corner of Romania, you will find friendly faces happy to serve you some delicious food. Its typical soup "ciorba" is unique as well as some other dishes such as "sarmale".
Apart from the unique and tasty food, Romania is home to very old restaurants with incredible interiors, painted ceilings, and ornate wood. The popular ones are located in Bucharest's historic center. They include Casa Doina, Crama Domneascâ, Caru' cu Bere, etc.
6. Breathtaking castles [including Dracula]
Romania has plenty of breathtaking landscapes and castles hidden on rocky hilltops. One of the castles includes the Bran Castle. It has a spurious connection to Stoker's narrative. Other unique castles include Peleș castle and 14-century Corvin Castle.
The Maramureș Castle boasts towns and villages that resemble those of the Middle Ages that had the hay racks, horse carts, and wooden churches.  Romania has a rich medieval history with beautiful castles.