Letterkenny has a lot to offer since it is well managed as a major town in the County of Donegal and is located on the River Swilly. Letterkenny is well known for a fantastic nightlife with a lively atmosphere, which makes a popular destination for all travelers. The town has a favorable climate, which typically ranges from 0 °C to 30 °C in accordance with the season and lacks extreme temperatures. Letterkenny is an excellent destination to consider as it has several sightseeing places.
Travel to Letterkenny
There are several means of transportation, to get to Letterkenny, which includes air transport and road transport. Donegal International and Derry Airport provide air transport services. Once alighting from the airport, one can either use a bus to get to Letterkenny or hire a car. The state has a bus company that does round trips from Dublin to Letterkenny. One can also explore the town via a taxi, a bicycle, by foot or by bus, which is cheaply acquired.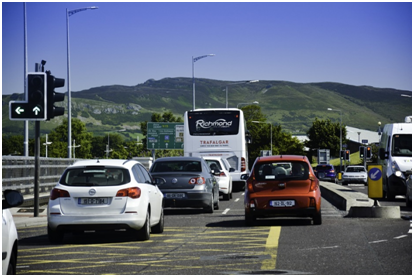 Things to see and do in Letterkenny
Letterkenny has various sites that are worth seeing such as Market Square, Letterkenny Town Park, which has a strategic location near a sanatorium lovely place for relaxing. There is also one of the largest churches in the whole of Europe located in the county; this is the St. Eunan's Church, which attracts tourist for its size and the Celtic cross.
Besides the great features, the town has been a tourist center where any visitor can call and discuss matters concerning the endeavors which occur in the town. The town is a tourist hub since it offers several other activities and events that are worth checking, which include theatrical and musical productions at Grianán Theatre. Movie lovers can enjoy themselves at the posh  Century Cinemas, local history, and exhibition at the County Museum, the Milan nightclub, Sister Saras, Gartan Adventure Centre, and the Aura Adventure Centre. The Grianan of Aileach, which is an age-old site and the Glenveagh National Park, is also worth checking out as it attracts a lot of attention from travelers.
Sports activities are also popular in the locality as the town has different sports venues. The town has a golf club located about 3km away from the town, a bowling venue known as the Arena 7 where one can play ten pin bowling, a go-cart track just next to Hotel Tassie located 10km away from the town and casinos one in Glencar and another in Ocean Restaurant.
Letterkenny has 3 main shopping centers which include The Courtyard which is located in Market Square, and a shopping center opposite Radisson Hotel and Letterkenny Shopping Centre next to the bus station. The town also has several places for accommodation and recreational which suits the visitors.
Book your next vacation to Ireland Today!