We all know Delhi for its historical places and vivid architecture on its prime spots. But did you know this capital city of India also boasts of exciting activities that you can indulge in for a phenomenal trip? Yes, that's right! Apart from visiting some of the best places in this city, you can also engage in fun activities to bring a thrill quotient to your entire tour. Wondering what to do in Delhi for a complete adventure? Don't worry, we have a list that you can adhere to, to have the most fascinating time in this beautiful location. So, book a hotel in Delhi as soon as possible and land in the city, to begin with, your activities.  
When I travelled to Delhi with my family for a long holiday for the first time, I had a wish to do something fun on my Delhi tour. So, I indulged in some fun activities that were quite amusing and would love to do that again. If you want to know which are the activities I participated on my sojourn and do the same on your trip, then scroll down for my recommendation and enjoy the thrill at your own pace. 
Watched the light and sound show in Hauz Khas
Hauz Khas is one of the most visited places in Delhi by tourists. It enthralls kids and adults alike as it comprises an array of fascinating art galleries, charming cafes, bookstores, and many more things. A fascinating aspect of the historical structure of the Hauz Khas village is that it still retains the old charm of the past. Its fort is an exemplary specimen of the Mughal architectural styles and was built in the 14th century. Today, it conducts light and sound shows in the evening which many tourists come to have a good time at the fort. Trust me, when I watched the light and sound show, I thanked myself several times for including this in my itinerary. It was totally worth all my time. However, if you don't have time for the light and sound show, you can simply come to the fort in the afternoon and click pictures of the sunset views of this place.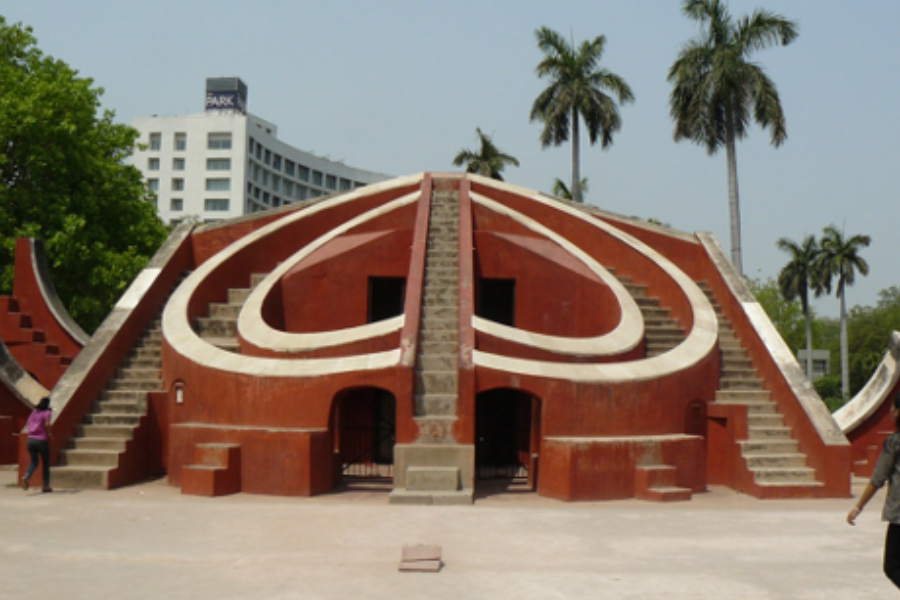 Explore Jantar Mantar
Jantar Mantar is one of the best places to visit in Delhi with family and kids. The place houses an observatory with 13 astronomical apparatuses and an equinoctial hourglass. The structure was built in 1724 and most of the instruments are still maintained to date in their original form. The structure was recognized as one of the World Heritage sites by UNESCO in 2010. Kids will enjoy watching the location of planets and the direction of the North Pole through astronomical instruments. You can also catch a glimpse of the fascinating stars twinkling in the sky through a cylindrical structure called the Rama Yantra. There is also a mixed apparatus, Misra Yantra which you can use to know the exact time of noon in different cities despite their distance from Delhi.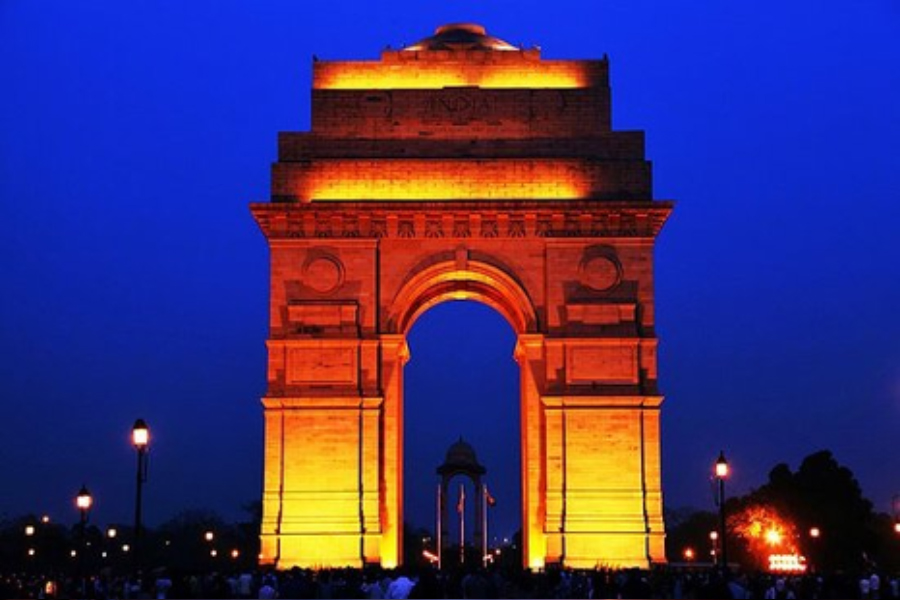 Enjoy an evening at the India Gate
This place will enliven your patriotic feelings as it is one of the most famous and spectacular specimens of our martyrs who took part in many battles since Independence. You can spend some time here to feel the aura surrounding this place. You can also visit the Amar Jawan Jyoti memorial nearby that is dedicated to the brave Indian soldiers for their love for their country.  If you come here with kids, there is a garden encompassing the area where you can let them play with other locals. Apart from this, you can also capture the fascinating sight of the structure which looks captivating when illuminated with bright lights at night.  
Attended the live programs at the Nehru Planetarium
The Nehru Planetarium is known for its live programs and intercommunication shows with students and visitors. One of the most famous attractions of Nehru Planetarium is the Sky Theatre. Regular shows are conducted in this theatre in both English and Hindi language that will take you on a visual sojourn through the galaxy with special effects. On my visit, I registered my name for an astronomy class and learned many things about astronomy on a visit. This class is held throughout the year, therefore you can attend them any time you want. However, make prior reservations or you might not get a seat. The Nehru Planetarium also arranges for telescopes, solar filters, and projectors when there is a solar eclipse so that the visitors can get a close view of the rare eclipses.  
Now you know what are the best things to do on your Delhi tour. Then, do not wait longer. Add these activities to your travel guide and experience the best that Delhi has to offer to its visitors.