Are you planning to experience a desert safari? If you are planning to visit Dubai and experience the fantastic desert safari Dubai ride, then make your bookings in advance. You can ask your hotel desk to make the arrangements for you, or you can do the same yourself online. Dubai is among the most sought after destinations for vacation. This small country has huge attractions to feature for its travelers.
Every year new inventions and attractions come up here to attract more tourists around the world. Whether it is shopping, trade, business deal, or skiing fun that you have come to do here, there are some adventures that you wouldn't give a miss. The most exhilarating of all activities here is Dubai desert safari. As the name suggests, this safari ride will take you to the beautiful desert of Dubai that will blow your mind and make you fall in love with the country.
The safari expeditions start from the central city and proceed out into the desert. Transportation takes place in temperature-controlled vehicles for safety and comfort. You can choose from several options of vehicles available to expedite deserts in Dubai. You can choose to experience a fantastic time in the desert with a chance to take photos, enjoy the cuisine of Dubai, ride camels, and return safely to the city.
The Dubai desert safari deals comprise of Desert Safari with BBQ Dinner, Dune Buggy Safari, Overnight Desert Safari, Wadi and Mountain Safaris, Dubai Dhow Dinner Cruise, and Dubai City Tours. Dubai World Island Tours. Companies also specialize in School and Student Adventure Programs, Corporate and Team Building Events, Incentive Programs, and can create bespoke adventure activities and safaris throughout Dubai to suit your specific requirements.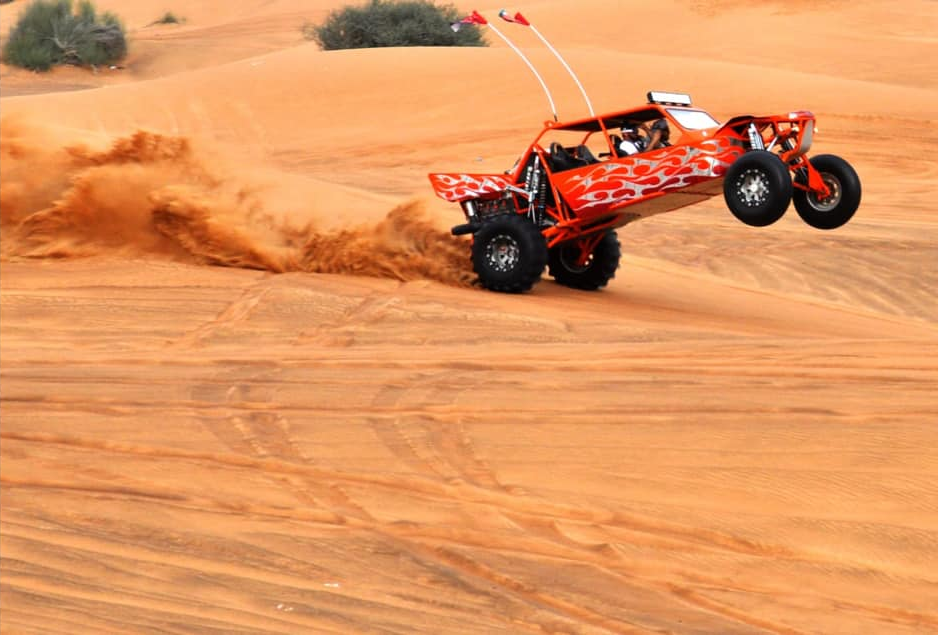 You can choose a morning desert safari ride, which is a 2-hour trip offering a chance to do dune bashing with the guides. Dune Bashing is a major attraction when on a Desert Safari. It begins as you travel in the desert on your land cruiser and lasts for about 45 minutes. You can also choose a quad bike run on the dunes. The morning safari also offers a camel ride to enjoy sand boarding and skiing down the amazing dunes of the deserts.
The night safari allows you to experience Sunset in the desert, also known as Sunset viewpoint. Any of the options you choose, you are bound to enjoy the perfect ride in the desert and click some memorable pictures to keep as a souvenir with you.