Himalaya, the name is originated from Sanskrit which literally means "abode of snow". The Himalayas are the most preferred tourist location when it comes to hill stations. Himalayan peaks offer the most exciting and thrilling experiences for tourists worldwide as it has something special to offer for a very travel enthusiast.
Uttarakhand is one of the most attractive states of India. It is situated in the laps of the great Himalayas. Visit Uttarakhand to experience the magical valleys of India.
Mukteshwar – Entire beauty of Uttarakhand
Mukteshwar is emerging as a beautiful tourist attraction which is nestled in the Himalayas. It is located in Nainital district of Uttarakhand at 2285 meters above sea level. You will get spellbound after seeing the Himalayan ranges from here. Get close to nature and experience the enthralling mountain peaks only at Mukteshwar. Visiting this place will rejuvenate your mind and body as the peace and tranquillity of fills your soul. With many options for adventure sports, camping and trekking, Mukteshwar is a premium tourist attraction.
Places to visit in Mukteshwar
Mukteshwar is a popular tourist attraction in the Kumaon region. Must-visit places in Mukteshwar have been listed below:
Mukteshwar Temple: A temple dedicated to Lord Shiva, which also shelters various small temples of other deities.
Sitla: A trek to Sitla will rejuvenate your body.
Bhalu Gaad Waterfall: A view of this magnificent waterfall will surely blow you away.
Chauli ki jaali: It is a famous trekking route.
Nanda Devi Peak: Get a clear view of the 2nd highest mountain peak of India from your resort.
Where can you stay in Mukteshwar?

One Partridge Hill is a beautiful and luxurious resort located in Mukteshwar. You can enjoy the amazing view of Nanda Devi hills from your room. It serves delicious foods, has fully Wi-Fi- enabled rooms, offers hot and cold water, and has a supportive staff which caters to all the needs of the guests.
It is located in the laps of nature and is devoted to maintaining a clean and green environment. You can experience bird watching, jungle hiking, riverside picnics, etc. while staying here. If you are in Mukteshwar, be sure to avail the services of this hotel.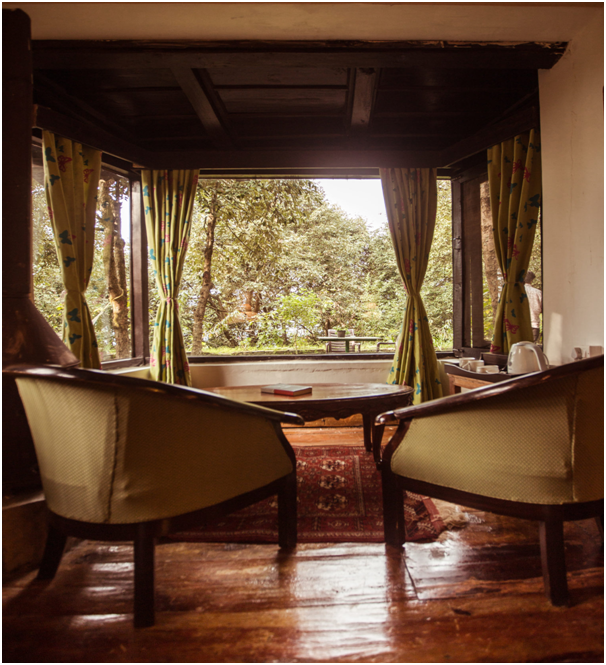 Mountain Retreat is often termed as the 'Hidden Gem' of the Kumaon region. Because of the services and mouth-watering food, it emulates a homely environment. You can meditate and refresh yourself in this calm and peaceful ambiance. They offer a lot of amenities such as a library, Indoor games, DVD collections, Bird watching area, 24 hours hot water supply, etc. Exotic living spaces, Lush green gardens and the cover of nature make us enjoy our family time to the fullest.
Conclusion
So if you are planning a family trip anytime soon, then be sure to check the options that are available in and around Uttarakhand as the majestic location has plenty to offer to every demographic.