I bet you have not exploited the adventure scope of the Middle East. Yes, it's true, there are many thrilling adventure options in the top destination of the Arabian territory that you have not explored – the prime one being the desert safari in Dubai. For many globe trotters, the splendid safari experience is the best ever that they have enjoyed. Find out if the experience would be enthralling for you too. With its best inclusions, the sunrise safari can offer you a quality experience that you want to enjoy and also offer you lifetime memories.
What Are the Chief Inclusions of the Sunrise Desert Safari in Dubai?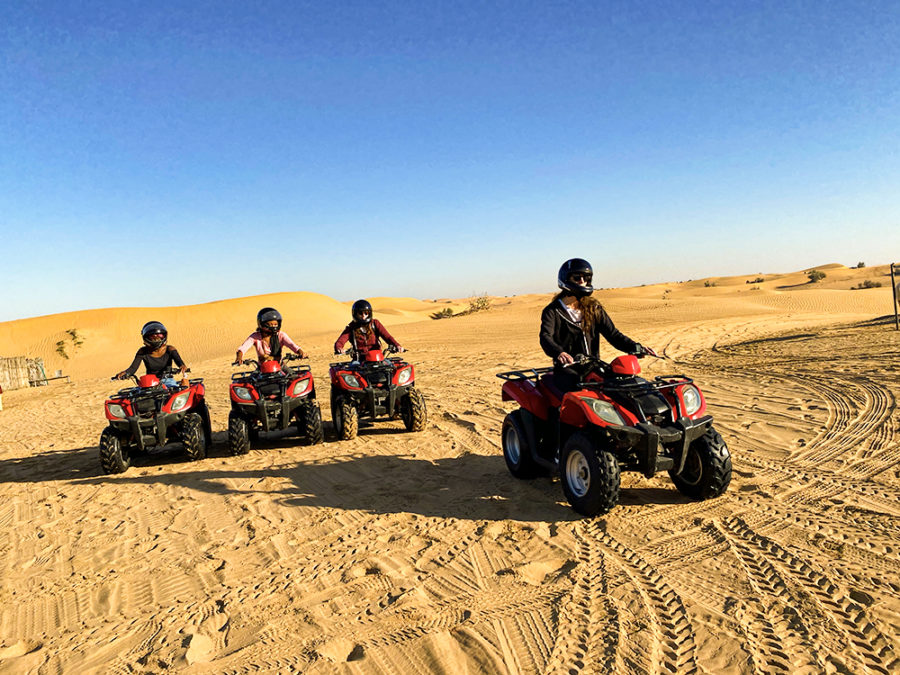 The multiple adventures of the safari include:
Camel trekking
Dune bashing
Sandboarding
Quad biking
Choose to seek great thrills from multiple adventure activities. You can enjoy trekking on camelback and exploring the desert stretch or derive good excitement from dune bashing during your safari experience, After your introduction to the typical desert adventures, you can also go ahead and enjoy sand boarding and quad biking. Remember, if you are delighted with an adventure experience such as camel riding, you have the option to prolong your experience to even an entire hour.
Shoot exceptional videos and photographs of a desert sunrise. You can capture the shots seated atop the camelback and capture memorable shots of the brilliant view.
Arabian Falcon Photography
While you are in the Arabian peninsula, celebrate your visit while striking a chord with its culture and heritage. You can opt to shoot photographs with the Arabian Falcon, the National bird, Falcon for lasting memories of your safari experience.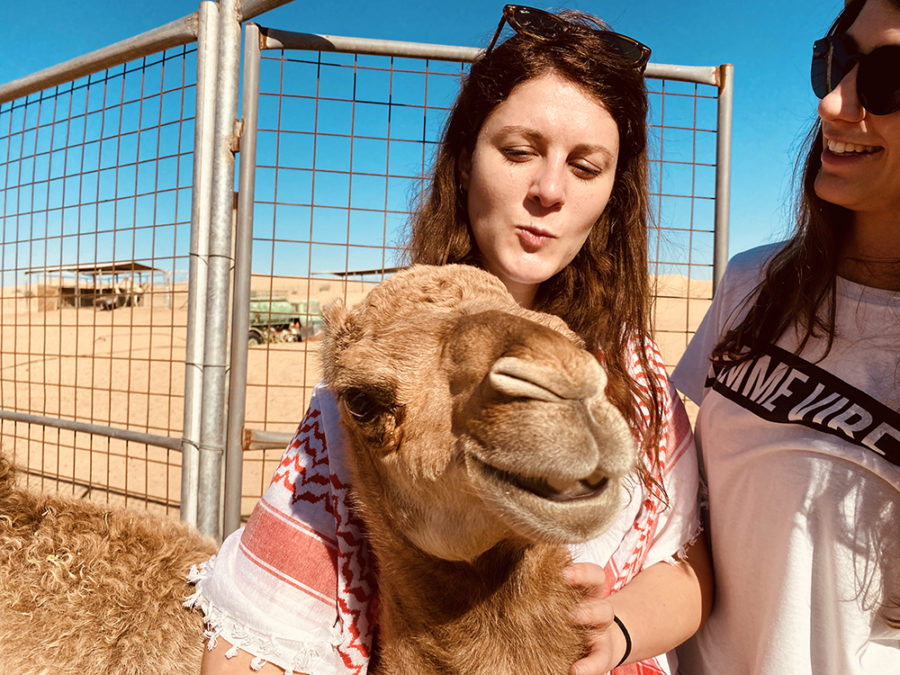 You may have no clue about arranging food in the desert terrains… The reason why a delectable spread is served to you in the natural dune environs. Enjoy the delicious dune breakfast served on the dune between the adventures planned in the desert terrains of the global city, Dubai.
Thrilling 4 hours of exhilaration
Enjoy 4 hours of good exhilaration in the desert stretch of Dubai and have a memorable experience. You can plan multiple adventures and enjoy every moment of your tour.
FAQs on Sunrise Desert Safari in Dubai
1. Can you exempt from an adventure experience?
 If you are not interested in any particular adventure experience, then you can promptly opt-out from it.
2. How long can I enjoy an adventure experience?
If you find a favorite adventure as camel trekking, you can enjoy it for an entire hour.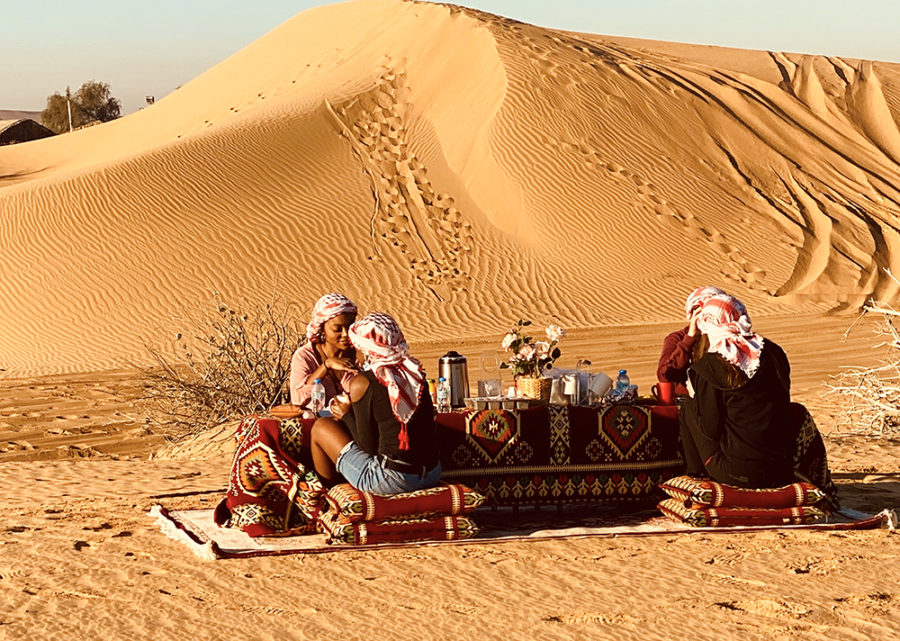 The total duration is 4 hours of great exhilaration.
4. How can I get assistance for pursuing any desert adventure?
Professional guides offer prompt assistance for all adventure activities. You can seek their prompt help as required.
Have decided to try the safari experience? If yes, then plan your tours and book it soon as well.